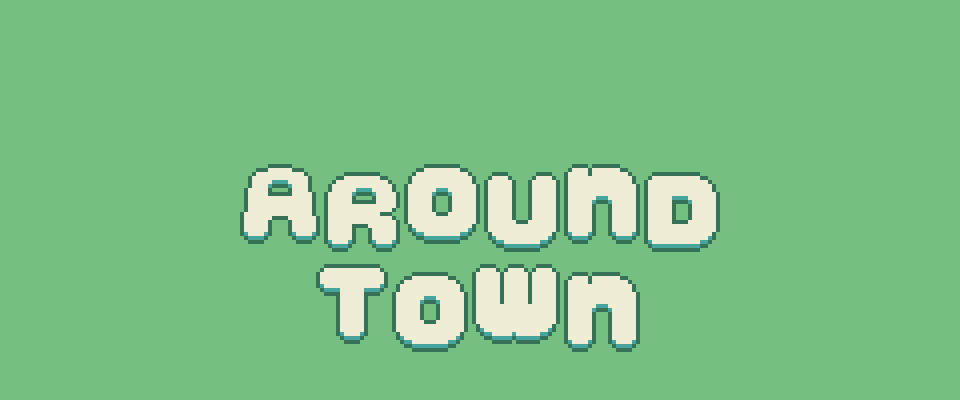 Around Town
To play, click on the screen above and press Z (A on Game Boy) on the Main Menu.
PC Controls:
WASD or ARROW KEYS - Move

Z - Interact
X - Back
ENTER- Inventory
SHIFT - Map
Game Boy Controls:
D PAD - Move
A - Interact
B - Back
START - Inventory
SELECT- Map
Summary:
Dart the frog is hoping to earn some money to upgrade his favorite bike. Help Dart earn that money by riding around town and taking on requests from fellow residents!
In Around Town, you will fulfill requests to earn money, ride a bike, and chat with fellow residents.
If you get lost, you can always pull out your trusty Town Map!
Also, FROGS!!
Approximate play time: ~ 15 mins
Made within 7 days for the Game Boy Showdown 2023 Game Jam hosted by Tronimal. Theme is Friendly.

Also available for download to play on Game Boy emulators.
Music by Robot Meadows (@ robotmeadow). Check out the soundtrack on their Bandcamp!: https://robotmeadows.bandcamp.com/album/around-town-ost
My game would not have been possible without the support of my husband, Matt Hansen.
Made using GB Studio.
A game by Chloe Hansen.
Toadstool Picnic, LLC. May 2023.